braddock: a flourishing city of 20,000 residents. home to andrew carnegie's first steel mill and free library. wealth. amenities. expansive shopping district. dozens of churches. movie theaters. furniture stores. breweries. schools.
braddocc: a malignantly beautiful town of 2,500 residents. unofficially renamed by dropping the 'k' for a 'c' by young and disenfranchised for its crip allegiance. still home to carnegie's first steel mill and free library. no movie theaters. no furniture stores. no breweries…no hope?
the battle for braddocc: can a town that lost nearly 90% of its population, homes, and businesses come back? could braddock's remaining assets be leveraged by new ideas, energy, individuals to spark a cultural and economic revitalization?
richly historic. large enough to matter. small enough to impact. an unparalleled opportunity for the urban pioneer, artist, or misfit to be a part of a new, experimental effort.
This beaver-like mammal calls Braddock home: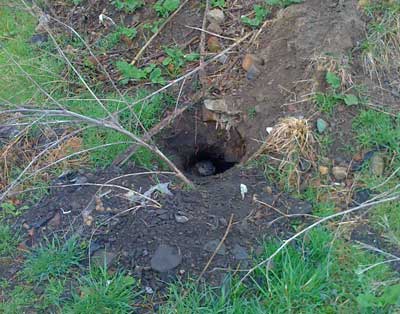 See: www.15104.cc